First start off with a clean face and eyes.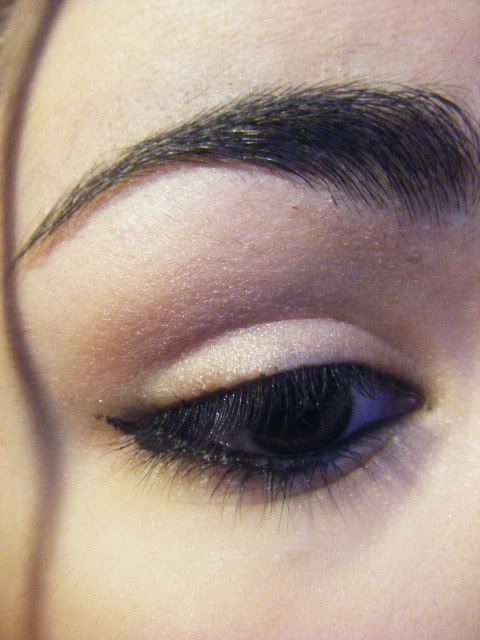 Then apply a base all over your eyes. I chose the lightest pink in the Revlon Illuminance Creme Shadow in Pink Petals. [ 6.50$]
My pallete is the L.A. colors 6 color Metallic Eyeshadow.[ 1$]
Afterwards take a light pink[ Or D and E] and apply it on the first 1/3 of your eye
Then take a medium pink with a slightly darker one [ C and B] and apply to the 2/3 of the inner or middle and then blend.
Next, take a darker pink/purply pink [ C and F] and and apply to the outer v part of your crease.
Apply Liner, I used Jane Be Pure Mineral [ Picture displays brown but I used black.]
Apply mascara of your choice.
Voila you're done!
:)
Hope you enjoyed!
Sarah
xoxo