So Nancy asked for a natural/neutral look. I think this might be a little bit darker than "natural" but you guys tell me what you think!
*I plucked my brows right before this so my skin looks a bit pinkish.
First start off with something to prime your lids. I chose my handy dandy E.L.F. all over cover stick in fair.
Then take a chocolatey brown color and place it in the out corner of your eyes and a bit in the middle. Use whatever medium shadow brush you feel comfortable with and a crease brush. :)
I used Revlon's Blazen Berry quad's dark brown. This quad is pretty old lol! I don't know if they sell this anymore but you can find tons of dupes.
After than take a light vanilla taupe color and place in the inner tearduct and the inner 1/3 of the eyelid. I used a smaller concealer brush for this.
BLEND BLEND BLEND!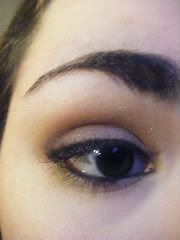 Add some liner and some mascara. Don't forget to curl your lashes and then you're finished!
Simple and Easy, eh?
PRODUCTS USED:
Revlon Brazen Berry Quad dark brown color 5.99$
E.L.F. 1$
[not pictured.]
Maybelline Lash Expansion 1.70$ :)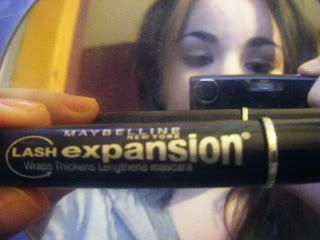 Sarah
xoxo
www.youtube.com/user/sarah29457